Evenemang i Venedig med omgivningar: detaljer
From 24 Maj 2014 to 02 November 2014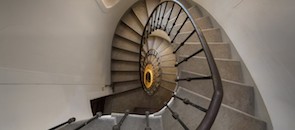 Palazzo Cini. The Gallery. Masterpieces of Tuscany and Ferrara from the collection of Vittorio Cini
An extraordinary collection of works from Tuscany and Ferrara in the halls of the Cini Foundation, reopened to the public for the occasion. An unmissable event, featuring paintings by Giotto, Botticelli, Piero di Cosimo and many others, belonging to the private collection of Vittorio Cini. Palazzo Cini.

The Gallery. Masterpieces of Tuscany and Ferrara from the collection of Vittorio Cini
24 May - 2 November 2014
Cini Foundation
Venice

Info: info@cini.it

Nozio © 2014

Bakåt!